Power up your electronics retail chain with an end-to-end software
Manage fast-moving stock in your physical and online stores, and give consistently high-quality service
POS and ERP software for consumer electronics and home appliances stores
Electronics retailers are faced with constantly changing trends and demands. With LS Retail software you can always offer the products and services your customers desire online and in store, with less effort. Let the system automations take care of keeping stock levels balanced, so you have what people want without piling up stock that will quickly become outdated.
LS Retail software is a single platform that covers your entire business, online and in store, from the back office (ERP) to customer-facing tasks (POS), to reporting, inventory, and operations. Make your workflows more efficient, cut operational costs, keep your customers coming back with loyalty programs and personalized offers, and always have everything under control.
It's never been easier to manage your whole business operation, analyze your performance, understand customer habits, and respond to changes in the market.
Our software solution is ideal for:

Electronics, technology and home appliances retailers

National and international chains

Retailers with services like repairs or consultations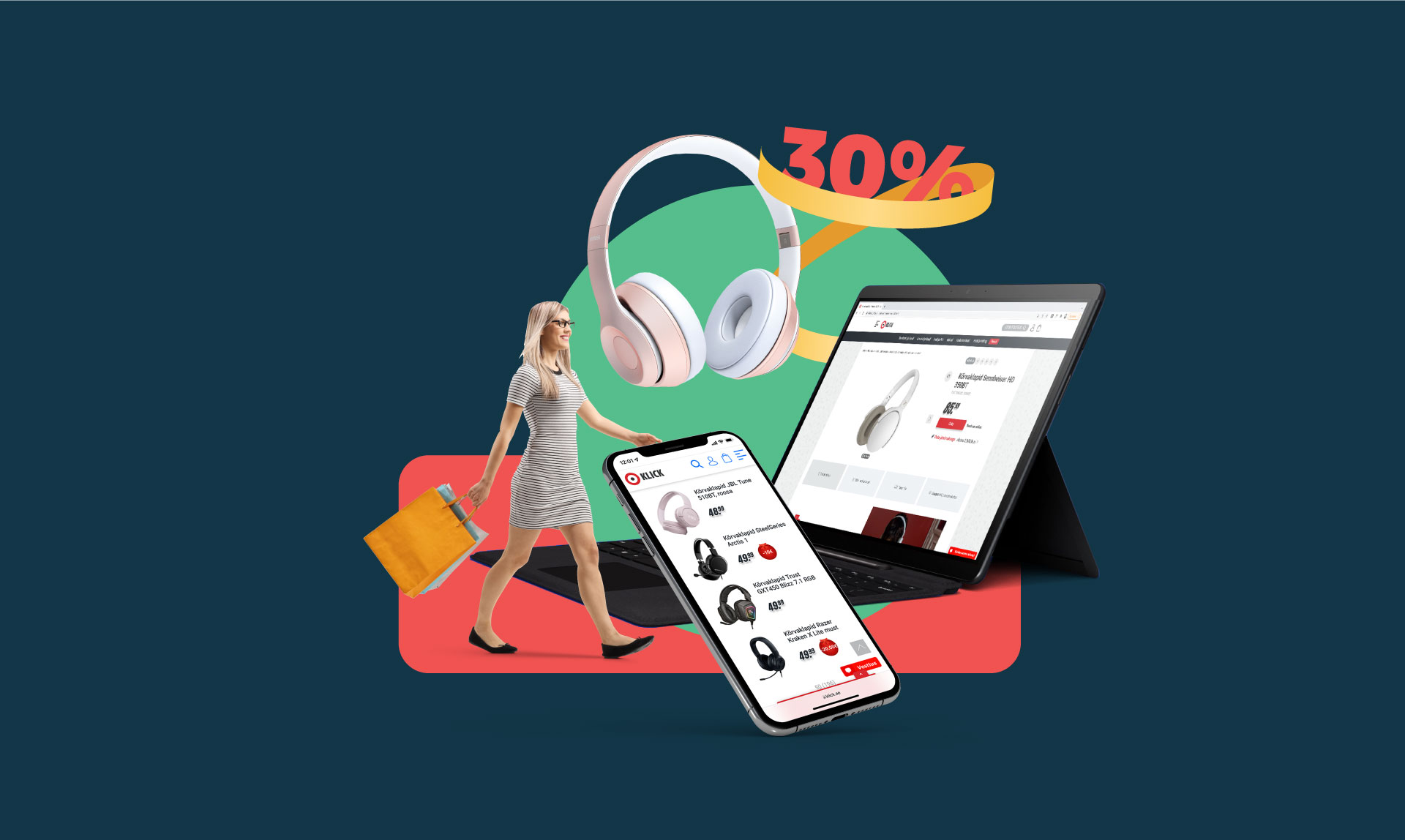 Run an omni-channel business
Satisfy your customers and keep them loyal online, in store, whenever and however they decide to shop with you.
Manage items, prices, customers, offers and promotions centrally. The system automatically keeps all information up to date across all touchpoints, including the POS and eCommerce site.
Encourage repeat purchases with a loyalty program that rewards your customers with points and targeted offers in store and online.
Let customers order items online or at the POS and decide how they want to receive their items – sent home, collect in store, or pick up at a locker or at the curbside.
Offer easy in-store returns and exchanges of products bought online, or in any store location.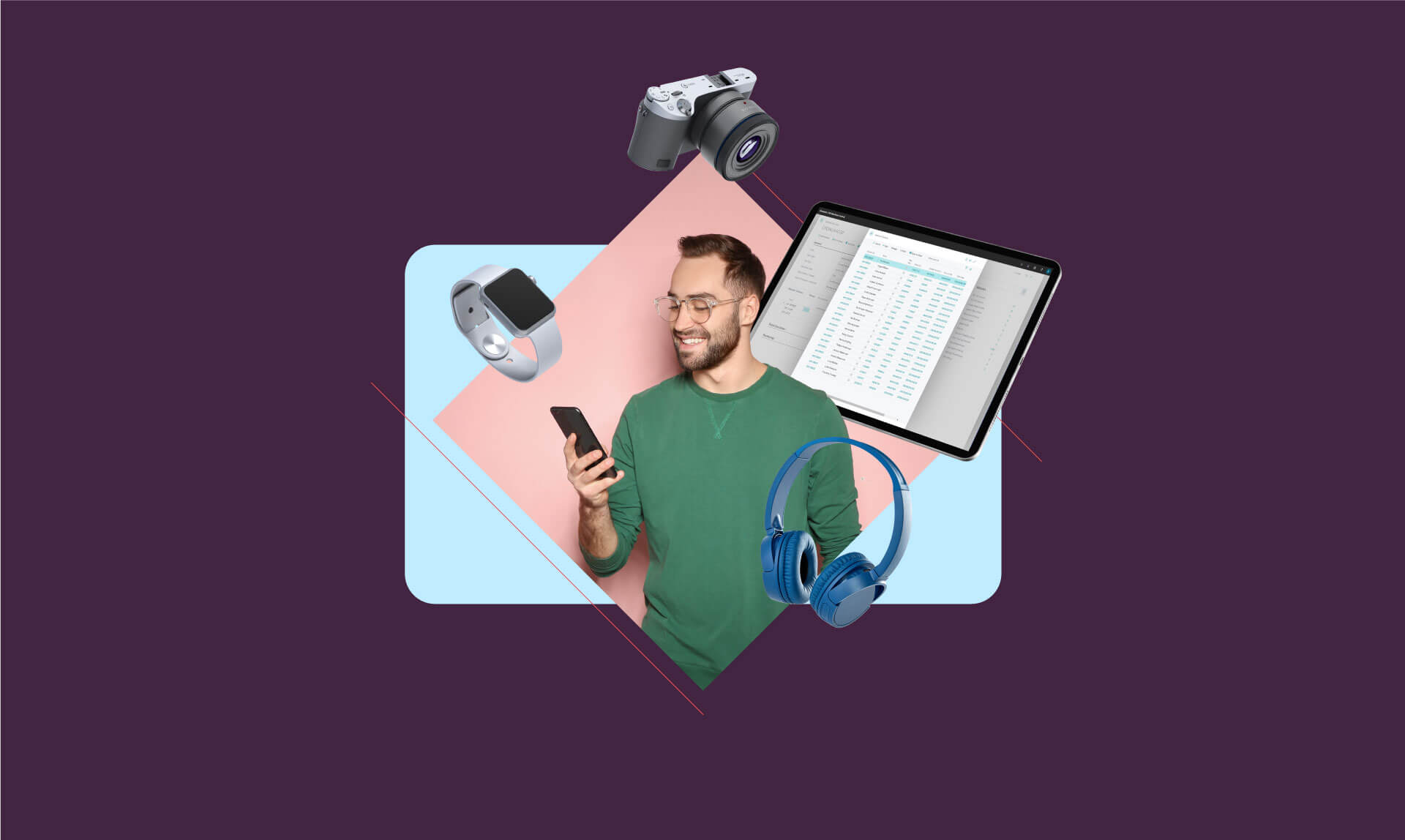 Grow loyalty and customer satisfaction
Deliver personal service and set prices and offers that will drive customers back.
Set up a loyalty program with rewards, points, and personalized offers based on preferences and past purchases.
Increase upselling and cross-selling online and in store with meaningful product recommendations powered by AI add-on LS Recommend.
Set offers and promotions that are valid in all or some of your stores, analyze their effectiveness and popularity and adjust your strategy to bring value to both you and your customers.
Run the POS on handhelds to bust queues in store and offer quick, personalized service where your customers are.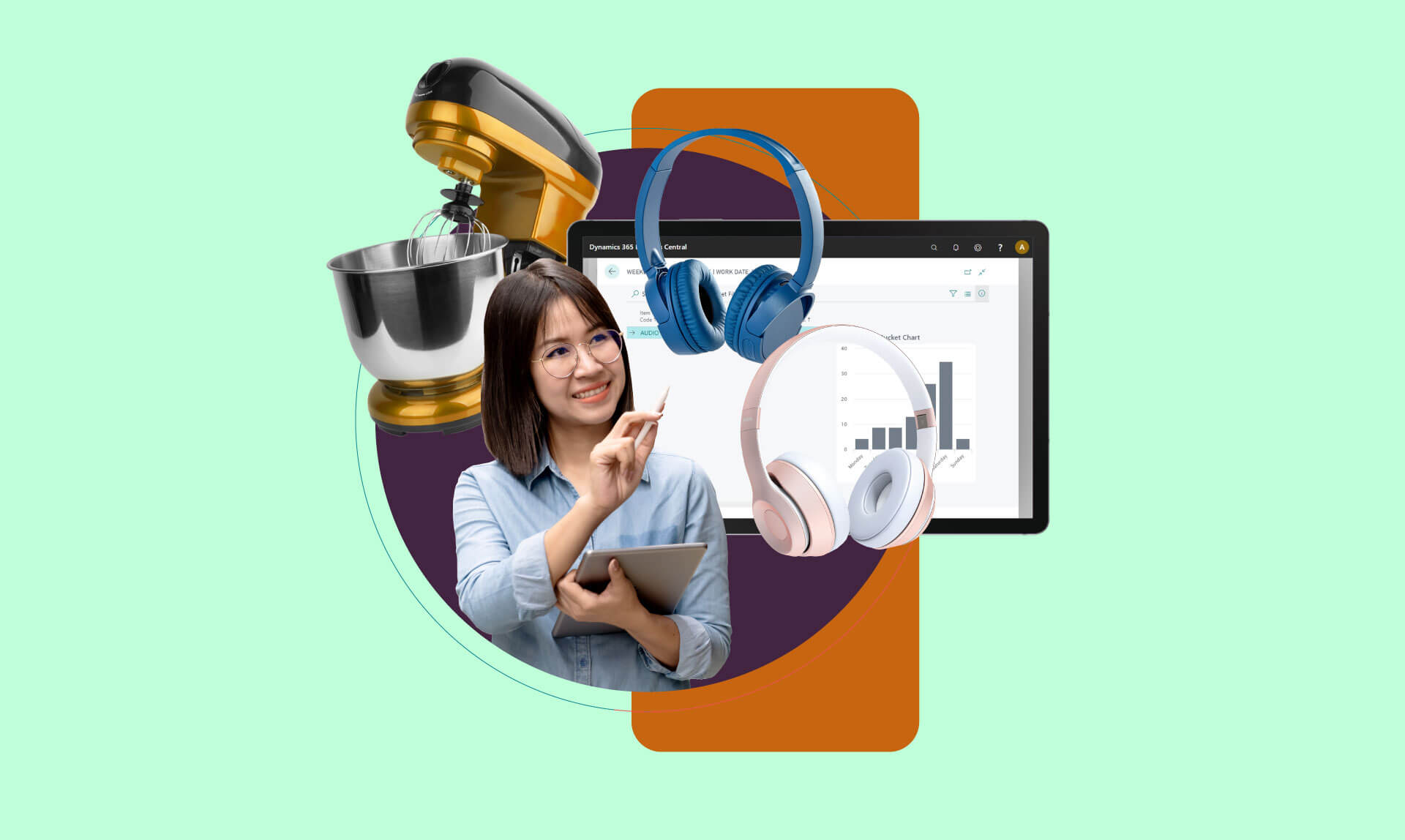 Have the right items in stock
Know stock availability across your supply chain in real time, and use powerful analytics to keep demand and inventory perfectly aligned.
Have a clear overview over the history of each item you sell: current and past prices, active offers, item profitability, expected stock levels at the end of the season.
Keep inventory levels down while reducing out of stocks with a mix of manual and automated replenishment tools.
Get the right stock coverage: see which items are under- or overstocked and how long stock will last you, and buy based on current inventory and expected sales.
Distribute stock based on the needs and capacity of each store. Optimize the amounts and mix of products based on how many items of each type and size each store can carry.
All you need to run
a successful electronics store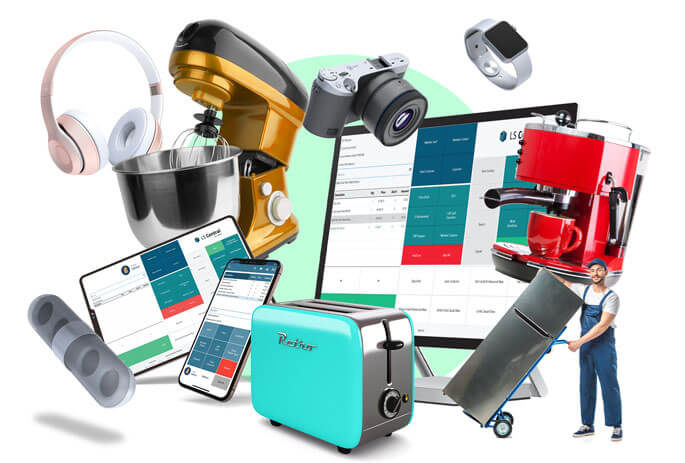 Simplify returns and warranty lookups
No receipt? No problem. Track products using serial numbers, barcodes, or alternative identifiers, and make returns and warranty lookups a breeze.

Get total control over your retail chain
Manage products, suppliers, staff, sales, campaigns, stock, appointments and events for all your locations in a single database.

Simplify staff management
Plan and distribute staff rosters, compare worked hours to the plan, and easily calculate premiums, holiday pay, commission and extras.

Process sales on handheld
Take payments, assist shoppers with product information, and even perform critical back office and inventory functions on mobile devices.

Sell services and manage bookings
Book consultations with your in-house tech, manage repairs, or sell seats to a photography course within the same system you use to process product sales.

Manage custom computer builds
Easily manage customized orders, like custom computer builds: they system help you keep track of each individual part.