Stop guessing.
Take data-driven decisions today
Gain a complete overview of your business performance with LS Central
Data analytics
and
reporting
Reduce shrinkage
and prevent losses
using real-time insights
into your
business's key financials
Build loyalty, predict the behavior of competitors and markets, and design promotions that drive returns, thanks to reliable and timely insights into your business performance.
LS Central gives you a meaningful, actionable view of your enterprise, exactly when you need it. The unified commerce system collects all data in a consistent form in one place. This means you can have the insights and reporting you need whenever you want it.
The system also offer advanced data analytics and Business Intelligence (BI) through its LS Insight functionality. In the graphical dashboards you can see at a glance what products and locations are driving revenue, evaluate where you should spend, and understand how to prevent losses. The built-in intelligence helps you predict what consumers will want tomorrow, and how you should act to stay ahead.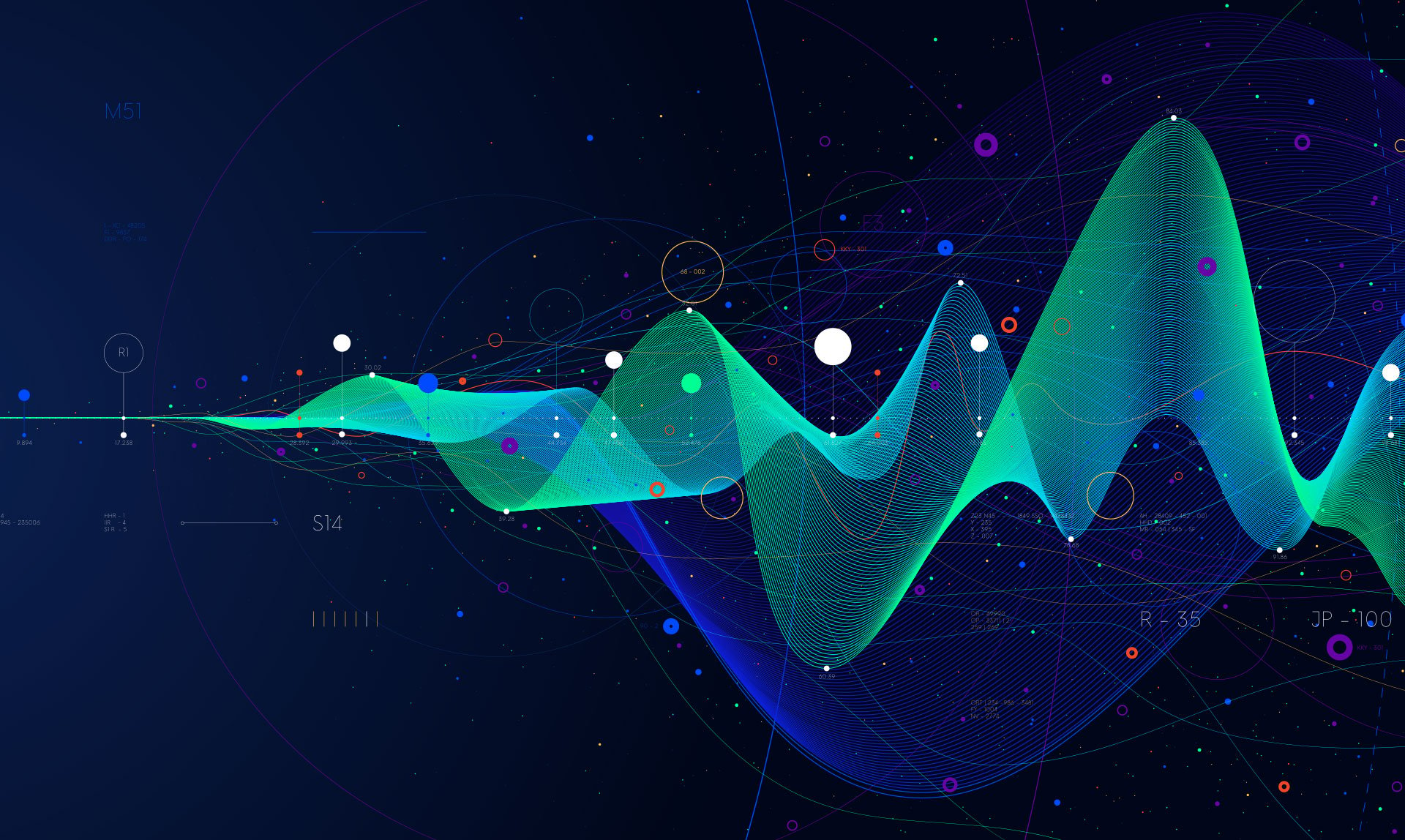 Monitor your KPIs, easily
Focus your investments where they'll have the highest impact. Personalize the dashboards to visualize the data that matters to you in your preferred graphical way, and track your success easily, without having to compare lines of data.
See your top selling items in each store location, and make sure you always have sufficient stock.
See slow-moving items per store and decide if they should be shipped to another store location.
Track and compare productivity per time period, employee, store and area.
Understand how to set your pricing to grow sales and margins.
Get the information you need, fast: type a question about your data and get a visual representation of the answer.
Let the AI find patterns you wouldn't have spotted.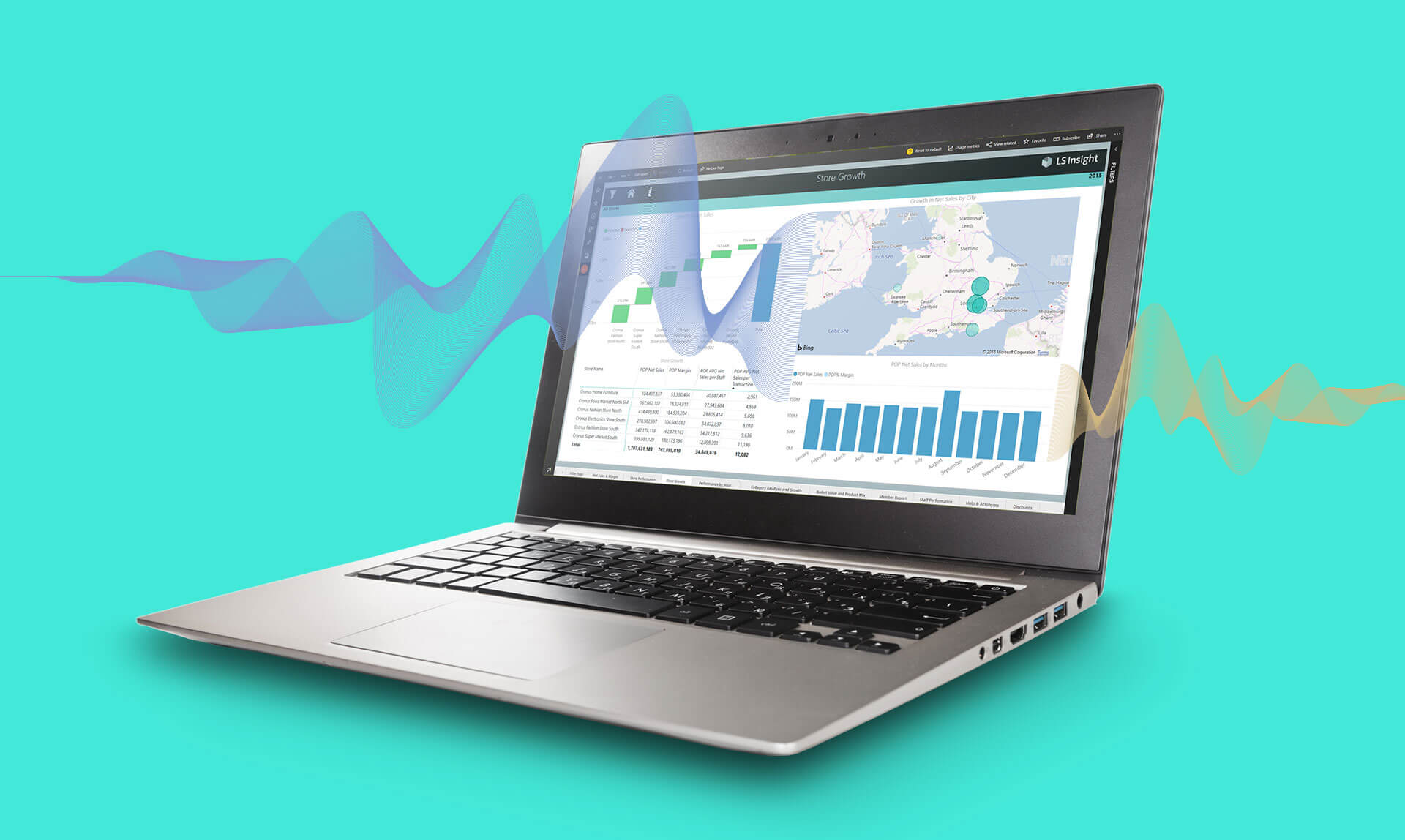 Get analytics intelligence with minimum investment
LS Central includes LS Insight, a cloud-based Business Intelligence suite powered by Microsoft Power BI and available as software as a service (SaaS). It's part of the package, free of charge. This means you get to enjoy all the capabilities and opportunities of AI-powered business analytics without the traditional capital or time investment.
No need for in-house data analysts. Analyze, slice and interact with your data using a graphical interface and drag and drop motions.
No need for special hardware. View your dashboards and reports on a browser.
No need for security experts. Your data is properly stored and securely backed up in the Microsoft cloud.
Cut the implementation time from 6-12 months for a traditional warehouse to 1-2 days deployment time.
No commitment. Unlike most advanced BI software, ours comes free with LS Central.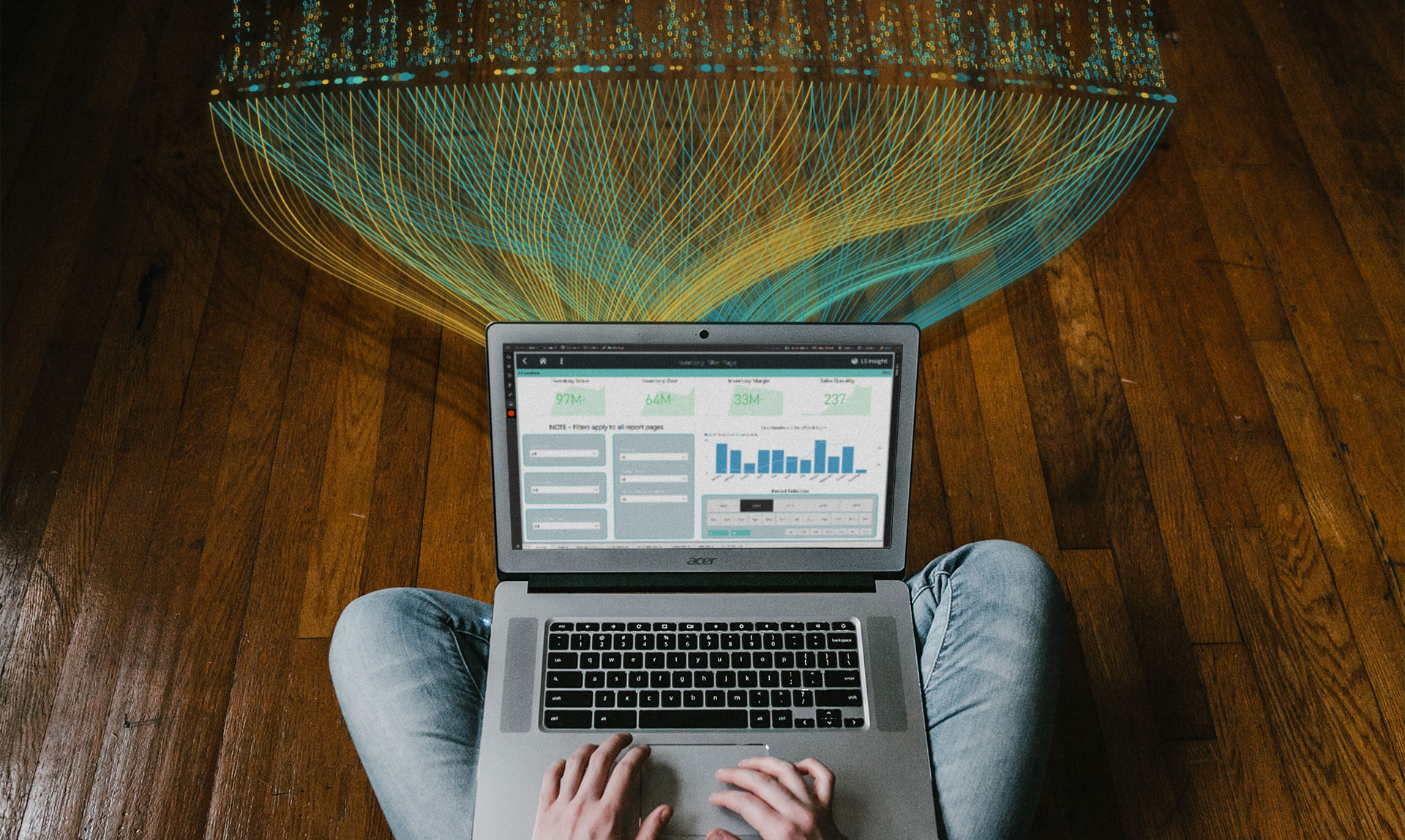 Empower remote teams
Support remote workers by giving them access to the business data and insights they need in real time. LS Insight runs in the cloud, so everyone can be on the same page, whether they are in the office or working remotely.
Securely access real-time business data and insights anywhere you are.
View your reports and dashboards on any browser.
Share insights and reports with specific users.
Know what sells and what doesn't, when and where.
Compare locations using current information
Set alerts for specific KPIs and react quickly to change and new opportunities.
Get even deeper insights into your business data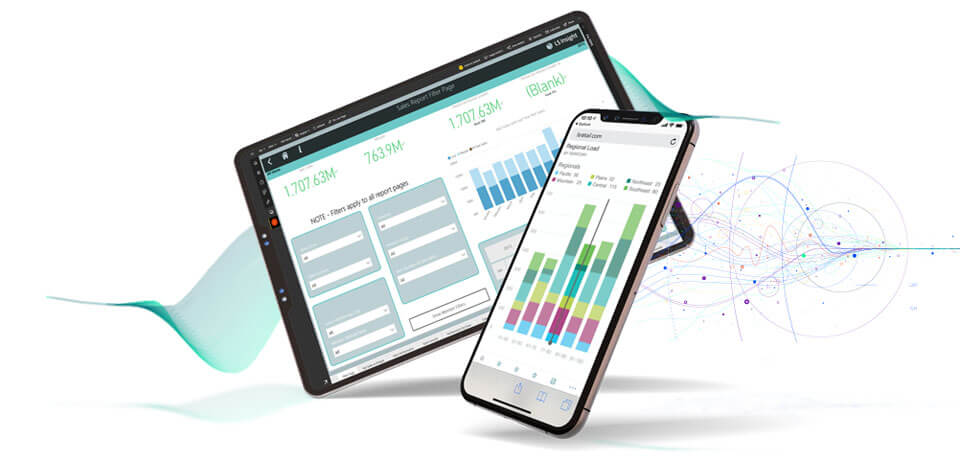 Focus on data that matters
Personalize dashboards so they only show the information that matters to each job role.
Get one version of the truth
When you use a unified system, you can be sure the data you get is reliable and consistent.
Customize reports
Decide what information you want to track and create your own personalized reports. It's as easy as that.
See the business at a glance
The graphical visualizations let managers see immediately how the business is performing in every area and location.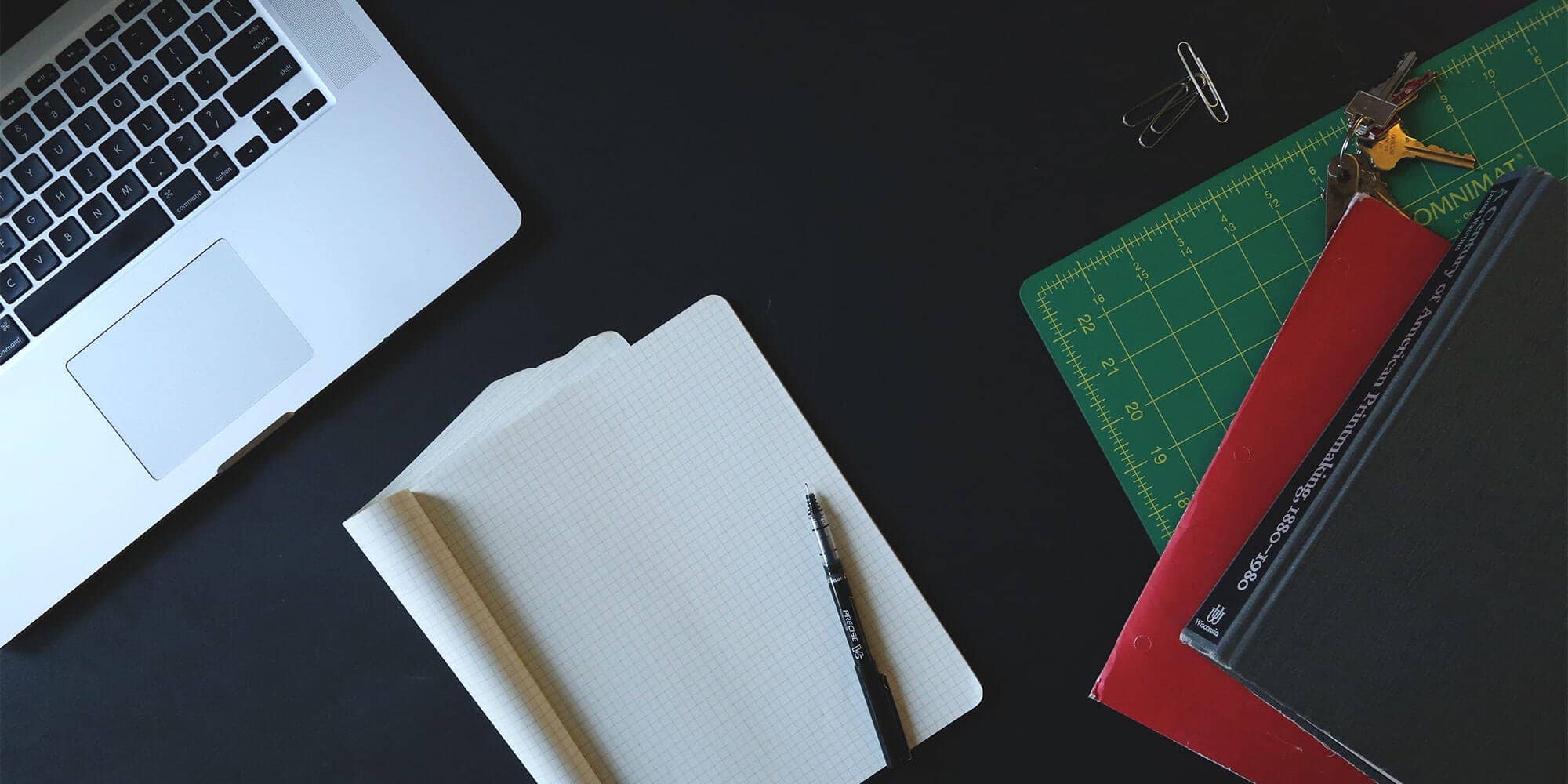 You have questions, we have answers
Choosing the right business management software for your retail stores, whether big or small, can be an overwhelming experience, but we are here to help and assist you in answering your questions. Just contact us!